When you need roof maintenance or repair, you want to call a contractor you can trust. With so many roofing companies and independent contractors in the area, how do you know who to partner with for your roofing project?
We know you're looking for these qualities from your roofing contractor:
Provides transparent and accurate pricing

Arrives on time or early

Gets the job done on their estimated timeline

Communicates with you through every step of the process

Has excellent customer reviews
Based on these criteria, we've put together a list of the best roofing companies in Wesley Chapel, FL.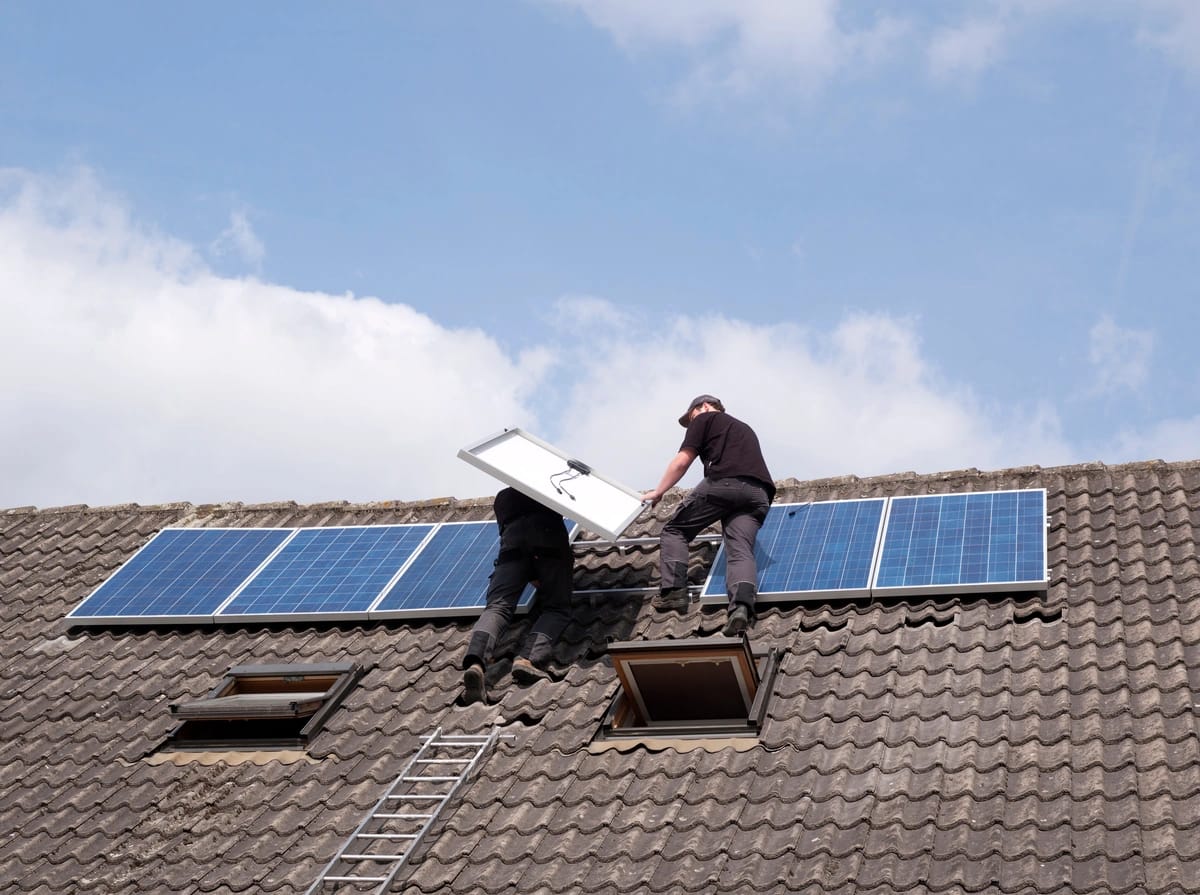 1. GreenTek Roofing & Solar
For an experienced roofing contractor in the Tampa Bay Area, you won't find anyone better than GreenTek Roofing & Solar. They'll only use the highest-quality materials for your asphalt, metal, or tile roof. With experience in both commercial roofing and residential roofing, they're a great choice no matter what size of project you're planning!
Customers especially cite their professionalism, availability, and organization. Learn more about their roofing services during a free estimate appointment!
⭐ Google rating: 4.7 stars

📍 Address: 10220 Harney Rd, Thonotosassa, FL 33592

📲 Phone number: (813) 333-1963
2. Iron City Construction, LLC
Iron City Construction offers several services for both residential and commercial properties, including:
Roof repairs and replacements

Solar panel installation

General and storm damage inspections

Support with insurance claims
This family-owned business offers a 100% satisfaction guarantee, meaning that they won't quit until you agree that the job is done. Their low-cost financing options ensure that you'll have enough funds for a roof replacement when you need it. Past customers have loved their diligence and workmanship.
⭐ Google rating: 4.8 stars

📍 Address: 27251 Wesley Chapel Blvd Suite 635, Wesley Chapel, FL 33544

📲 Phone number: (813) 519-6957
3. Bodan Roofing

The team at Bodan Roofing offers a lifetime warranty on their work, making it one of the best warranties offered by any of the companies on this list. Whether you're looking for reliable roof repair or a full roof replacement, you can rest assured that Bodan Roofing will make sure you're taken care of.
With dozens of 5-star reviews from satisfied customers, it's no wonder that Bodan Roofing makes the list of the best Wesley Chapel roofing contractors. Give them a call if you like incredible customer service and timely project completion.
⭐ Google rating: 4.7 stars

📲 Phone number: (813) 670-6851
4. Wesley Chapel Roofers
Wesley Chapel Roofers is a great choice for anyone looking for re-roofing or a new roof installation. These fully licensed and insured contractors use only the best roofing materials at competitive prices.
They know that the entirety of residential roofing systems needs to be maintained to preserve the health of the roof itself. If you need gutter repair or replacement, they'll help you make it happen. They can also do all payment processing and some estimate services remotely, giving you flexible and near-immediate service.
In addition to this excellent service, customers noted their transparency and timeliness on roofing projects.
⭐ Google rating: 4.6 stars

📲 Phone number: (813) 906-1136
5. Mitchell Roof Systems
Looking for a roofing company that offers warranties for both roof repair and new roof installation? Look no further than Mitchell Roof Systems!
This highly-skilled team has several service areas throughout Central Florida. They have experience in almost any kind of roofing project, including residential and commercial roofing, storm damage repairs, and roof coatings for flat roofing systems.
Past customers have loved that they did excellent work, arrived on time, and cleaned everything up when they were done.
⭐ Google rating: 4.3 stars

📲 Phone number: (813) 312-2126
6. Orange Blossom Roofing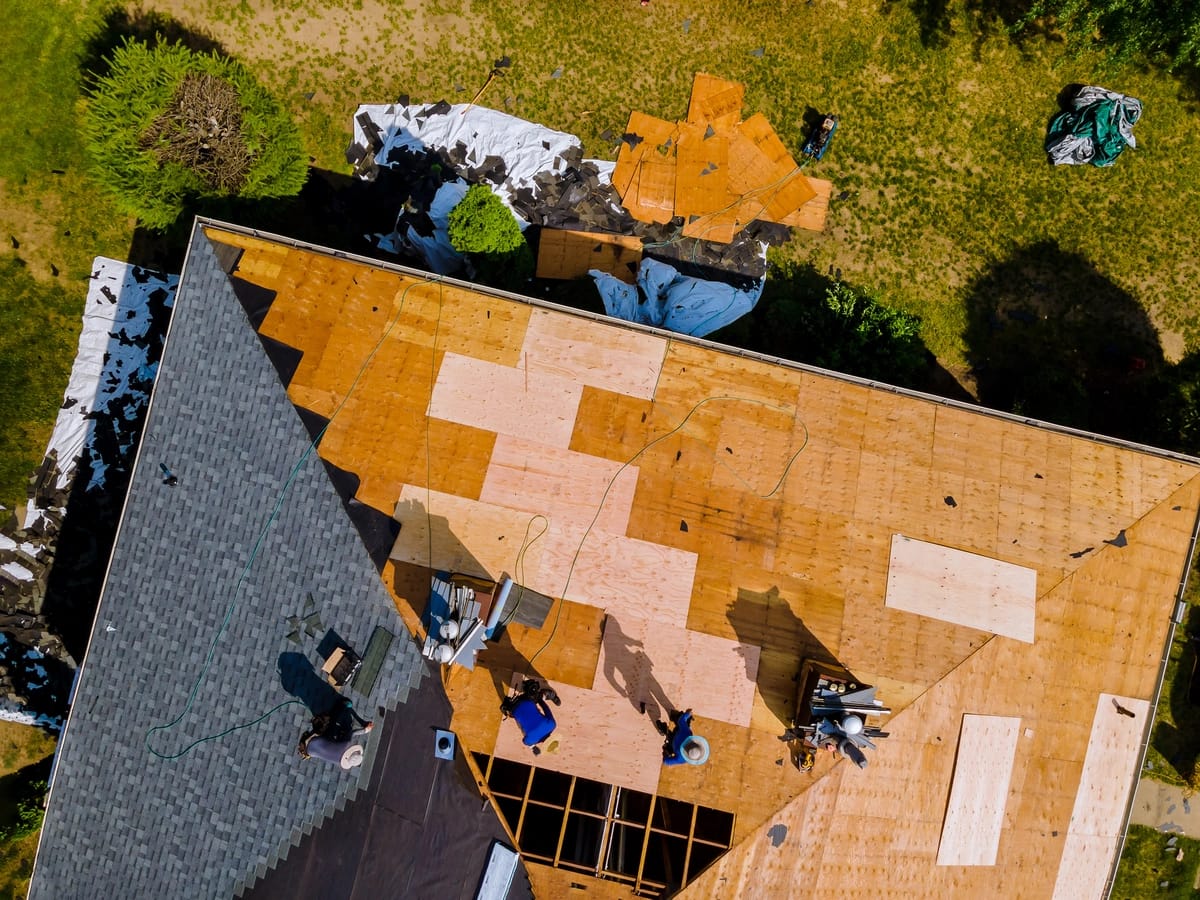 Even if you aren't currently experiencing a roof leak, you might want support from a roofing contractor to proactively preserve your roof. For services like clearing overhanging branches and getting your gutters cleaned, Orange Blossom Roofing can be a great choice. While they do top-notch roof repairs and replacements, their auxiliary services, in addition to the big projects, make them a one-stop shop for all your roofing needs.
As a state-certified contractor, Orange Blossom Roofing meets strict standards for testing and experience in the industry. They also carry well over the state's requirement for general liability insurance to make sure that you have the protection you need if anything goes amiss. Many satisfied customers love their reasonable rate and thoroughness while on the job.
⭐ Google rating: 5.0 stars

📲 Phone number: (813) 618-3088
7. Wesley Chapel Roofing Pros
No matter the size of property you own, the Wesley Chapel Roofing Pros are more than ready to meet your roof needs. From total roof replacements to minor repairs, this team has decades of experience providing watertight roofing and lasting repairs to their customers.
Some of the best reviews for these roofing experts name their responsiveness, communicativeness, and cleanliness in their work.
⭐ Google rating: 5.0 stars

📲 Phone number: (813) 815-8443
8. Walsh Roofing Services
Finally, no list of the best Wesley Chapel roofing companies would be complete without Walsh Roofing Services.
Walsh Roofing Services has an A+ rating from the Better Business Bureau and a 2022 Super Service Award from Angi. They provide top-quality roofing services on repairs, replacements, and solar panel installations. If you need to work with your insurance company, they'll help you navigate the claim process, ensuring you receive all the financial support you deserve.
Nearly all their Google reviews describe an exceptional customer service experience and a superior quality of workmanship.
⭐ Google rating: 4.8 stars

📍 Address: 23110 SR-54 Box #415, Lutz, FL 33549

📲 Phone number: (833) 977-7663
The Best Roofing Companies in Wesley Chapel, FL

The next time you're in need of a roof inspection, repair, or replacement, any of these roofing companies in Wesley Chapel, FL, is more than qualified to provide you with the service you need.
Even though all the companies on this are excellent, GreenTek Roofing & Solar should be at the top of your list. As a values-driven company, we strive to provide only the best workmanship on home improvement projects while delivering an unparalleled customer service experience. Let us show you why we're the best contractors in the Tampa area!
Ready to schedule your free estimate? Call us today, and we'll get an appointment on the books!