Living in a place like Florida means we're no strangers to powerful storms and their aftermath. One crucial aspect that often takes a hit during these tempestuous times is our beloved roof. But fear not, because in this blog article, we're going to equip you with the knowledge and techniques to spot various kinds of roof storm damage  like a seasoned pro.
Storm damage comes in all shapes and sizes. The most common occurrences of storm damage come from wind, hail, fallen debris, water leaks, or anything else that is considered an "act of God". Many homeowners are uncertain whether or not they have storm damage and are often left wondering if they might qualify for a roof replacement.
4 Tips on How to Spot Roof Storm Damage
Pro-Tip #1: Soft Metal Damage
A lot of homeowners in Florida experience hail damage to their roofs. Hail can leave devastating marks on your roof that impact the integrity of the roof and can eventually lead to interior leaks. We do not want that!! (And neither does your insurance company).
One of the most prominent signs of hail damage is denting in the soft metal fixtures on your roof. For example, if your AC vent has golf ball like dents in it, you probably have hail damage (unless your neighbor is Tiger Woods). If the dents are visible, this is a pretty significant indication that the hail is big enough to affect your roof!

Pro-Tip #2: Granular Displacements
One of the tell-tale signs of a storm-damaged roof is what is known as granular displacements. Hail that's big enough will often force the granular off of the shingle. When this happens, the fiberglass beneath the surface becomes exposed, which eventually can lead to interior water leaks and ultimately a lot more damage to your home. These displacements are quite easy to see, if you know what you are looking for. Keep an eye out for what looks like a stripped and exposed shingle.
Pro-Tip #3: Wind Damage
Wind damage can be detrimental to the integrity of your roof and could often mean that you need a full roof replacement. Now, what you are looking for to spot wind damage is lifted, creased, or missing shingles and/or wind-driven debris.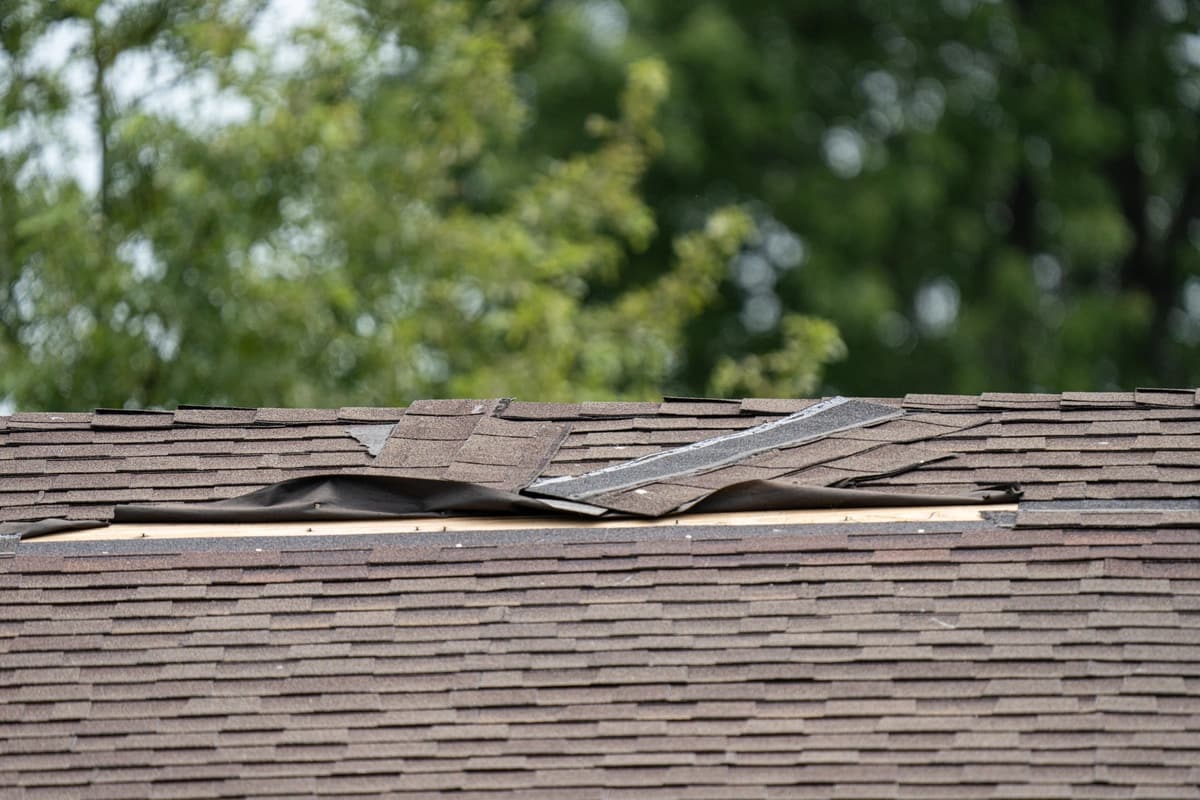 While inspecting the roof be on the lookout for missing tabs or what is known as a "decorated" tab. What happens is that wind gets underneath a shingle and rips it up or off the roof entirely! This is a problem because, similar to what happens with hail damage, eventually you will suffer from interior water leaks which can cause even bigger damages to your home. Which is a big concern for your insurance carrier. They would much rather replace it than ultimately pay the consequences.
Pro-Tip #4: GET ON THE ROOF! 
Often times what we hear from homeowners is "Hey I'm looking at my roof and don't see any damage!". Our first question is "are you on the roof??" and the answer is usually no! The only true way to spot damage is by getting on the roof and using a critical eye to examine the roof.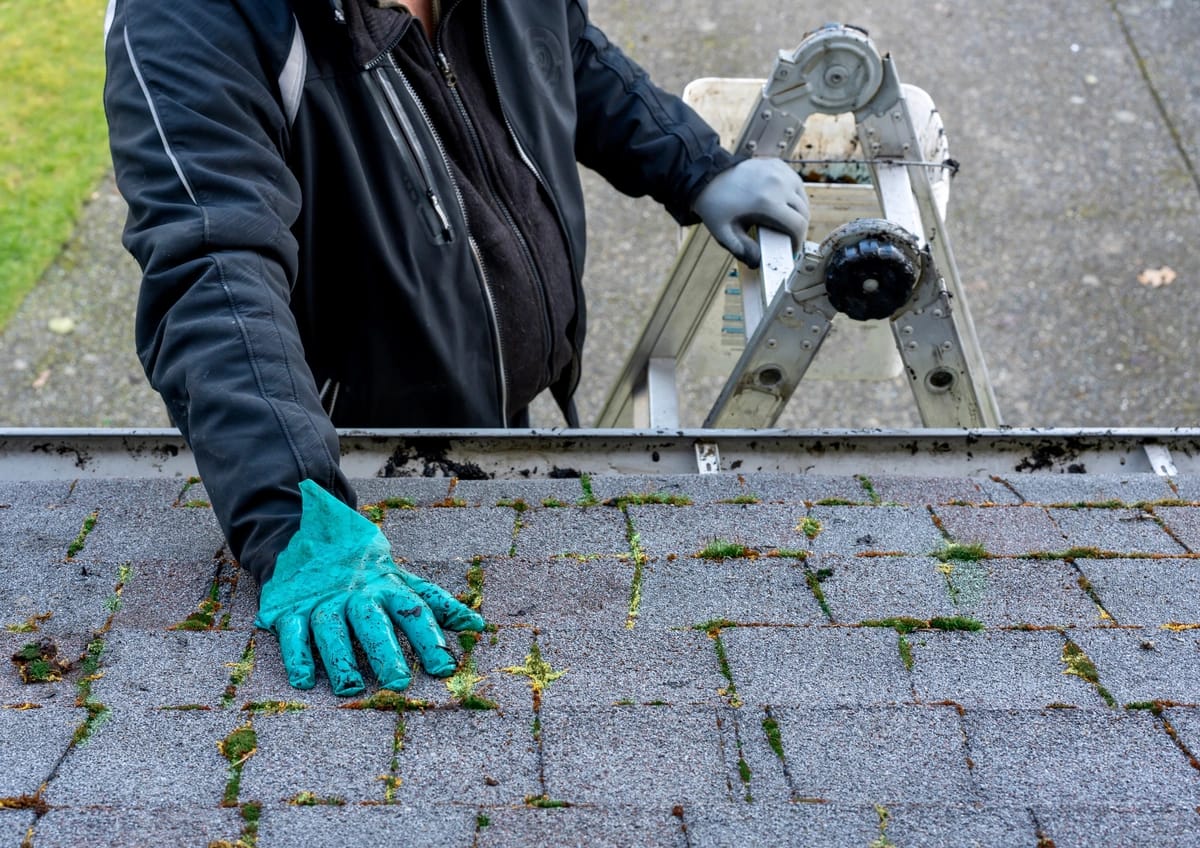 What we recommend you do is give us a call to examine the roof. As restoration specialists, we will be able to tell you on the spot if we think you might qualify for a new roof replacement. Our goal is to bring you back to pre-storm conditions. We do that by providing you a free digital analysis, providing award winning customer service, and doing the job the right way!
Greentek Can Assist You With Storm Damage Repairs!
Being able to spot various kinds of storm damage to your roof is an essential skill for any homeowner. By being vigilant and proactive, you can catch issues early on and prevent further damage. Remember to regularly inspect your roof after severe weather events, looking for signs of missing shingles, leaks, or other visible damages. And if you're unsure or need professional assistance, don't hesitate to contact Greentek Roofing for a free roof inspection. Our team of experts is here to ensure that your roof stays in top-notch condition, protecting you and your home for years to come. Stay safe and shielded from the storms!