How much does a metal roof cost in Florida? As it happens, metal roofs everywhere are considered to be in the middle as far as other roofing materials costs go. In other words, it'll be more expensive than your traditional asphalt shingles but much more affordable than slate and clay tiles.
Materials aside, the cost of your metal roof will come down to a variety of things, such as:
The size of your roof

The complexity of your roof

The accessibility of your roof

Availability of materials

Labor
Below we'll get into the breakdown of how much a metal roof costs in Florida as well as the benefits of having a metal roof installed. Keep reading to learn more.
What Are the Benefits of Metal Roofing?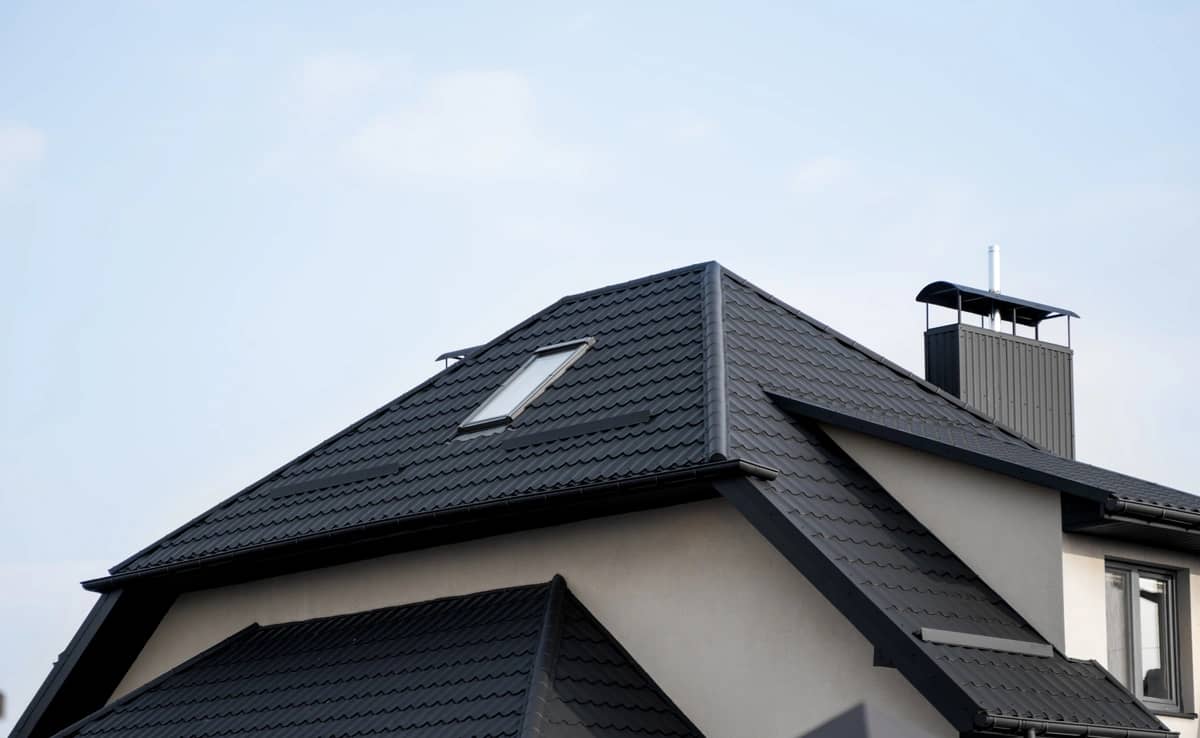 When it's time for a new roof, you may want to think about upgrading material-wise. While asphalt shingles are always a good choice, metal roofing materials are known to last much longer and add more value to your home.
Let's dive into the benefits of metal roofing:
Durability and longevity.

One of the biggest reasons why more and more homeowners are choosing metal roofing is because they have a long lifespan. Metal roofs can last up to 70 years — more if it's copper roofing. Plus, they're much more durable compared to other roofing systems, meaning they can withstand severe weather events better.

They're low maintenance.

Part of being a good homeowner is knowing how to care for your roof. Metal roofs are a relief as they're easier to clean compared to other materials. This is because they hold up better to pressure washing and are much more resistant to mold and algae growth.

They're more energy efficient.

Metal roofs are renowned for how well they're able to reflect the sun's harsh UV rays, which significantly lowers surface temperatures and, therefore, your energy costs. 

They're eco-friendly.

In addition to being more energy efficient, metal roofing material is also highly recyclable. In fact, metal roofs have a minimum of 25% of recycled material.

They're fire and weather-resistant.

Metal can not only withstand severe weather events such as hail and high winds, they're also highly resistant to flame and smoke damage. This makes them one of the safest material options on the market, which is good news if you live in an area that's prone to wildfires.

They boost your home's value.

A new metal roof will significantly increase both your home's curb appeal as well as its resale value. Generally speaking, a new metal roof can offer a 60%-85% return on your investment when it comes time to sell your home.
How Much Does a Metal Roof Cost?
As mentioned earlier, there are several factors that come into play when determining the cost of a metal roof in Florida. The most important factors include:
The type of metal you choose

The size of the home

Labor and installation costs

The building permits
The type of metal roofing materials you choose will have the biggest influence on the cost of your new roof. Therefore, we're going to give you a cost breakdown based on the national average of the most popular types of metal roofing:
Aluminum Shingles 
Aluminum is a favored choice among homeowners who live closer to the coast as it's more resistant to saltwater damage and corrosion. It's also the most affordable.
The aluminum shingles on their own cost between $3.15 and $6 per square foot.

Aluminum is also an easy material to install. This brings down labor costs which typically range between $9 and $16.50 per square foot, which comes to $15,500 to $28,000 for the installation. 
Copper Tiles
Copper roofing is arguably the best type of metal roofing you can get your hands on. It last up to 100 years (often more), and it's very lightweight. Not to mention, it's associated with a timeless aesthetic which makes it such an attractive metal roofing option. Of course, copper is among the most expensive roofing materials.
Copper tiles and shingles will cost between $14 and $25 per square foot

Labor costs for copper fall between $21 and $39.70 per square foot, which works out to $35,700-$67,500.
Corrugated Metal Panels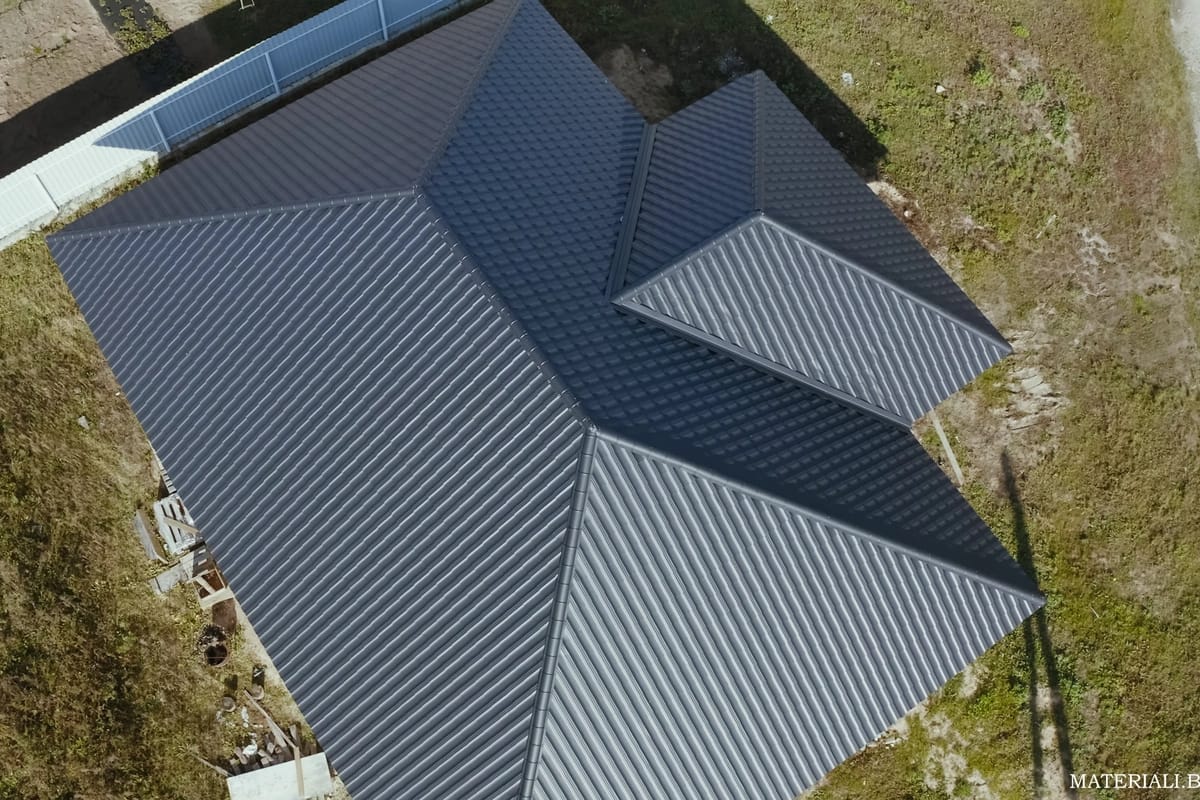 Corrugated metal panels have an obvious wave-like appearance. These waves actually make the panels easier to install as each wave is designed to fit perfectly into another — and that makes it a more affordable option. However, corrugated metal is less durable compared to the other kinds of metal roofing options available.
Corrugated metal is typically made from Galvalume or galvanized steel, which costs between $1 and $2.50 per square foot.

Installation ranges between $5.50 and $11.50, which works out to $9,360-$19,500. 
Standing Seam Panels
Standing seam panels can be made from several different metals, and they have a vertically ribbed appearance. These vertical ribs conceal the fasteners used to install them for a seamless appearance, and depending on the type of metal you choose, the panels can either be snap-locked or fastened into place using special metal caps.
Standing seam panels are typically made from aluminum, steel, copper, or zinc, which will give you a range of $4 and $6.50 per square foot.

Installation for standing seam panels costs between $17,000 and $30,000 (with aluminum and steel being the more affordable option).
Steel Shingles and Tiles
There are several types of steel roofing, including galvanized steel and Galvalume. 
100 square feet of Galvalume paneling will range between $75 and $250, with installation costs averaging $5.50 per square foot.

Galvanized steel is the more expensive option, costing between $3.35 and $4.25 per square foot and $10 per square foot for its installation.

Stainless steel panels cost between $10 and $16 per square foot, and the installation averages $15.50 per square foot.
Are You Ready to Upgrade Your Roof?
Ultimately, a new metal roof costs an average of $30,000 between materials and labor. However, metal roofs are worth the investment as they technically last a lifetime and are incredibly easy to maintain. Plus, the hot Florida sun is no match for the reflective abilities of metal roofing, making it the perfect material.
If you're thinking about upgrading to a metal roof when the time comes, GreenTek Roofing & Solar has everything you need. Give us a call today to schedule a free roof inspection and to learn more about your metal roofing options!