Hey there, Floridians! As hurricane season looms over the Sunshine State, it's crucial to equip ourselves with the knowledge and tools to stay safe and prepared. From strong winds to torrential rainfall and potential power outages, hurricanes can wreak havoc if we aren't ready. In this blog article, we'll dive into the essential steps of how to prepare for a hurricane in Florida.
Roofing repairs aren't the only thing you have to worry about this hurricane season. There could be some exterior hazards that you haven't even thought about. Homeowners should think about reinforcing outside structures and foliage, aluminum screens, carports, and storage sheds. Pebblestone Constuction in partnership with Greentek Roofing and Solar gives you a few more tips here.
How To Prepare For A Hurricane In Florida:
1. Reinforce outside structures and foliage
Many items like storage sheds, cabanas, gazebos and carports can become airborne and lethal throughout a hurricane. Therefore, deck roofing systems must be examined to be sure that they are securely anchored in place. If they're not, you may have to enhance the anchors so they are secure. Examine all shrubbery and trees around your house regularly to make sure that they are healthy. Finally, make sure there are no loose branches that can end up being projectile missiles in a high wind.

2. Aluminum screen enclosures and carports
If you have an existing screen enclosure around your pool, inspect it and replace any rusted screws. Likewise, reinforce the anchorage of the columns to the concrete deck. Install diagonal bracing to help the structure stand up to the force of the wind. Because of this, free standing carports are actually less likely to take damage (and trigger damage to the rest of the house) than connected carports. That bracing can anchor your roof, which is the most crucial aspect to avoid damage.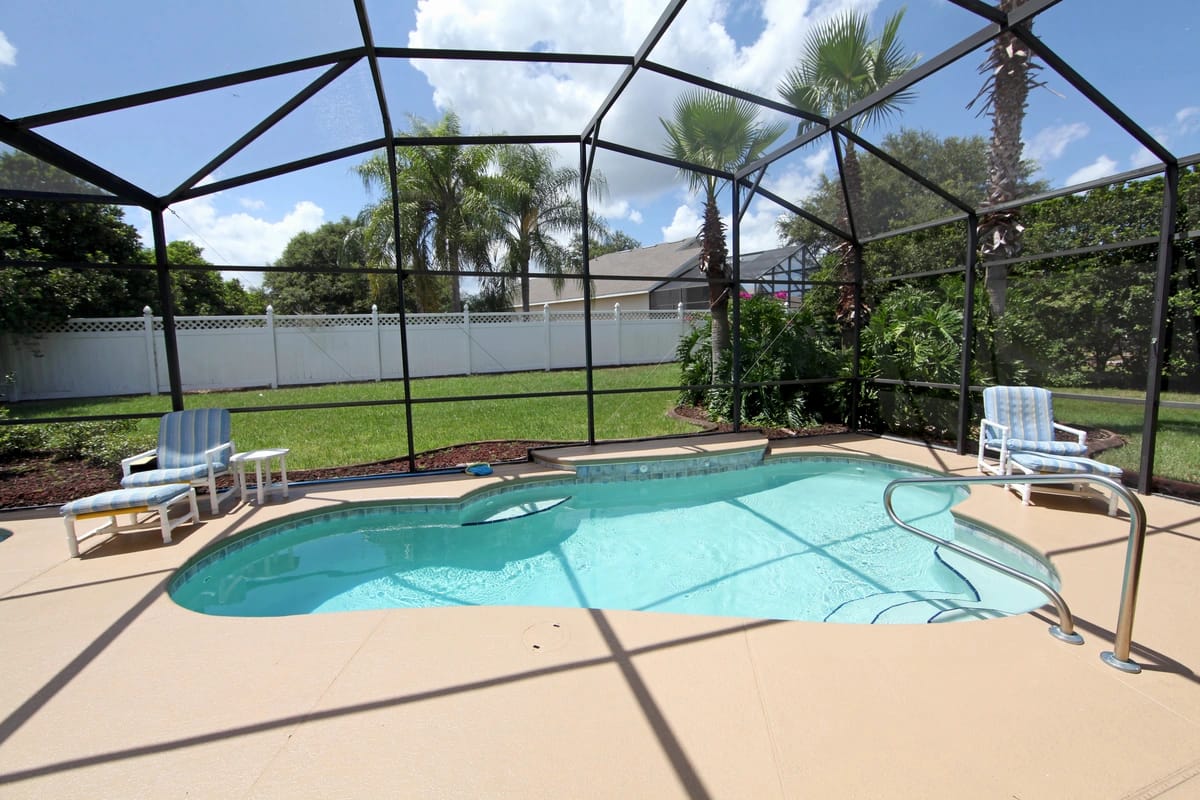 3. Storage Sheds and Outside Equipment
First of all, you must understand that certain buildings won't stand up to high winds. The best thing that you can do is anchor them more securely to the ground. If possible, construct them on concrete pieces. If that's not possible, you can actually strap the structure down. This involves utilizing strong screw anchors driven into the ground at all four corners and a rope harness over the structure.
Next, you must consider air compressors, air conditioners, water heaters and swimming pool equipment. High winds can blow this equipment around in a hurricane. This can trigger damage to the equipment, your house, the electrical hookups and the condenser lines. You can prevent a lot of that damage by anchoring the equipment securely to your house. Conversely, you can fasten them to the ground using metal brackets, straps and screw anchors.
Many insurance companies discount their rates if your home was developed after 1993. In those days more stringent guidelines for hurricane safe building were the law. In addition, insurers may offer premium discounts for installing storm shutters, enhancing roofs and installing hurricane straps and clips, and setting up storm screens. Therefore, you should contact your insurance provider to see which enhancements will net you a discount on your premium.
Get Prepared With Greentek Roofing
Pebblestone Construction in partnership with Greentek Roofing and Solar is in your area to get you hurricane-ready. If you would like to have one of our roofing experts inspect your home for any weak spots, call us today. Insurance could pay for your repairs if you end up with storm damage or you take some preparedness measures before this hurricane season. Call us at (877) 389-0632 or use our contact form to reach out and schedule your appointment.