Since the beginning, Greentek Roofing & Solar has worked hard to provide our customers with top-tier service. A large part of that has been working with industry-trusted manufacturers to make sure that their roofs are set up for success. It's the reason we've always been proud to partner with GAF. As the industry's leading shingle manufacturer, we trust GAF to provide homeowners with peace of mind.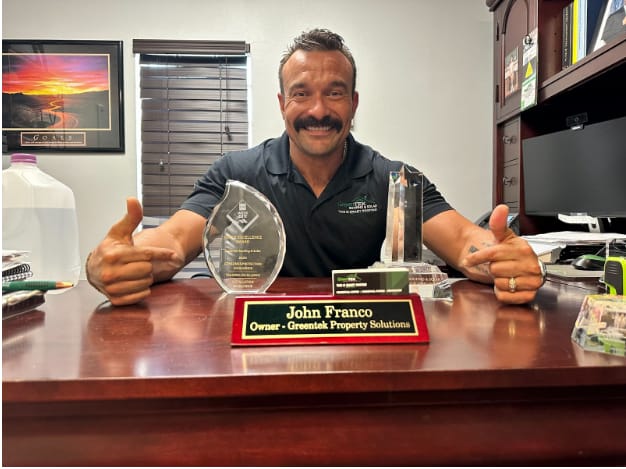 An Award Winning Team
At Greentek, we've always tried to go above and beyond to help establish ourselves as industry leaders and provide our customers with unparalleled service. It's why we partnered with GAF in the first place. From day one, GAF has provided consumers with roofing products that are designed to boost your home's durability, energy efficiency, and curb appeal.
We've always shared values with GAF. This is why we're especially honored to announce that our team at Greentek has been awarded the prestigious GAF President's Club Award. This award honors our commitment to customer service and continued education. It is only awarded to contractors who have won GAF'S Triple Excellence award two years running, as well as maintaining a minimum 4.5 consumer rating.
We're grateful to GAF for recognizing our hard work and fantastic team members and we look forward to continuing to serve our community.
Work With Us!
Are you ready to transform your roof? At Greentek, we have in-depth experience that can help you create a roofing system that is designed to last for years while providing you with optimal energy efficiency and curb appeal. Industry professionals see that we are doing things differently, and we think you will too! Contact us today to get your free estimate today.