Having a strong and sturdy roof over your head is important. As a homeowner, it's necessary to understand what goes into roof maintenance over the years to ensure it remains that way. It's also equally important to know what to do after a big storm has occurred. After all, a damaged roof is not something you want to sleep under.
Below we'll discuss the top 6 emergency roof repair tips that all homeowners should know. Keep reading to learn more.
Understanding the Signs of Roof Damage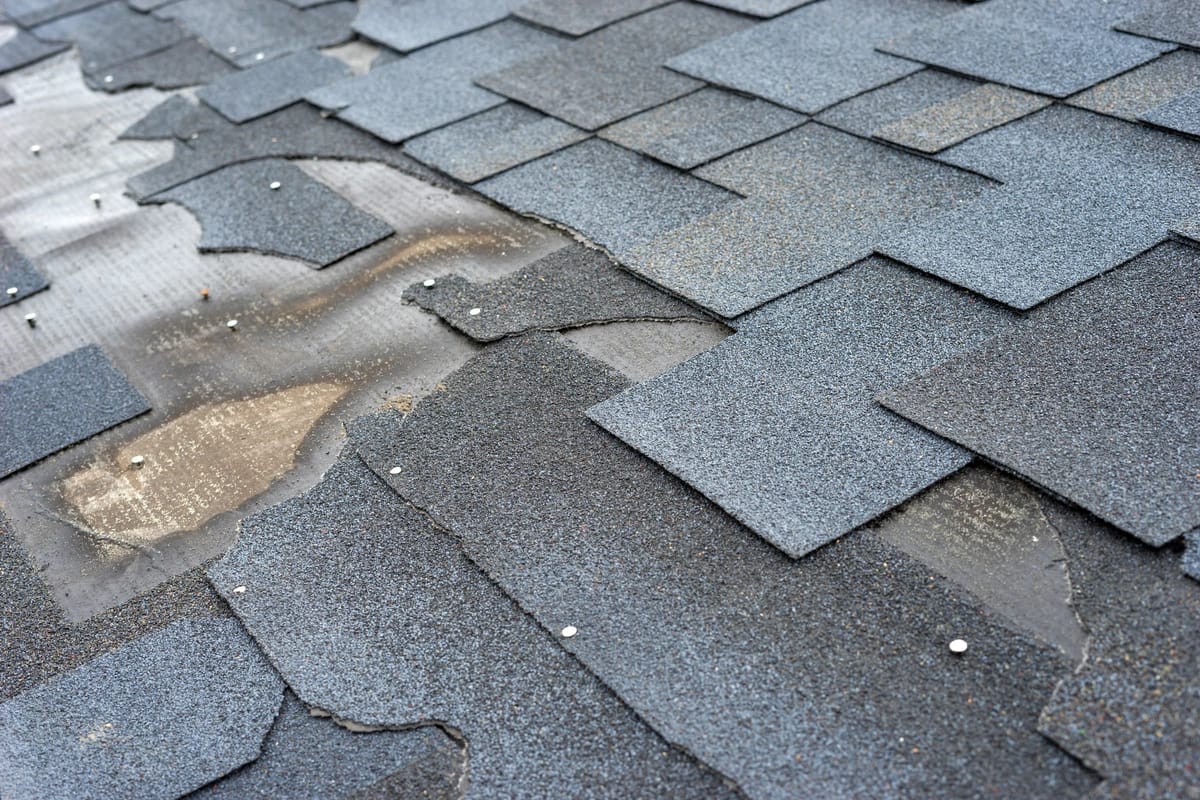 Roof damage can be the result of an aging roof, high winds, or severe weather events. When left neglected, any issues that these scenarios cause can easily become dangerous and costly, not to mention stressful.
As a homeowner, you should become acquainted with the following signs of roof damage before you can do anything regarding roof repairs:
Water stains.

Water stains on your top-floor ceilings and walls are a direct indicator of a damaged roof. This also includes soggy attic rafters and, of course, active roof leaks. Recent water stains won't have any particular color to them, but older stains will appear brown, yellowish, or gray. Water stains with no active leak can indicate moisture buildup or

past leaks

. 

Broken, loose, or missing shingles.

Damaged and missing shingles are another direct indicator of a damaged roof. Shingles usually go missing or break after a major storm that involves heavy rains, hail, and high winds. Shingle damage can lead to further damage to your roofing system and the structure of your home.

Missing shingle granules.

Asphalt shingles are manufactured with a layer of granules on their surface. This is your shingles' first line of defense against the elements, so when your shingles start balding due to granule loss, it's only a matter of time before more damage occurs. 

Light in your attic.

Whether you have a finished attic or not, if there's light shining through the rafter, then you have some serious roof damage on your hands. Your attic should be sealed and insulated properly, and light shining through is usually a sign of rotting and insulation damage.

Higher energy bills.

If your roofing system is no longer completely sealed, it also won't be ventilated properly. This will directly affect your home's energy efficiency as your HVAC system will be working overtime to make up for the excess air coming in and bringing in varying temperatures. A sudden spike in your energy bill is another direct indicator that something's wrong with your roof.
6 Emergency Roof Repair Tips to Remember
As mentioned earlier, roofing issues can quickly become serious issues when left neglected. Therefore, it's essential that you treat every issue as a roofing emergency and do what you can to prevent further damage from occurring. 
Here's what you'll need to focus on when it comes to emergency roof repairs:
1. Assessing the Damage
The first thing you should do when you have a roof emergency situation on your hands is assess it. 
Start with a perimeter check, walking around the exterior of your home to look for obvious signs of roof damage. This includes noticeable bald spots, gutter damage, missing shingles (which you may see on the ground), debris, and damaged roofing components.

Next, do an interior inspection by taking a look around your attic and top-floor ceilings and walls. Look for water stains, peeling paint, rotting or soggy rafters, and light shining through. 
It is not recommended that you climb up to your roof on your own and walk around, especially after a bad storm. Please leave this part to the experts!
2. Documenting Everything
As you inspect your home, inside and out, you want to take as many clear photos as possible of any damage you see. This includes:
Roof damage

Siding damage

Window damage

Landscaping damage

Outdoor furniture and structure damage

Damage to your vehicles
Take notes to go with your photos as well; you'll need all of this information to file an insurance claim. (It also helps if you have recent photos of your home before the storm to prove that there was no prior damage).
3. Applying Temporary Roof Patch to Damaged Areas
If there are holes in your roof or areas with large bald spots, you'll want to apply an emergency repair tarp as soon as possible. You can find heavy-duty tarps at your local hardware store in all sizes, and some even come with adhesives so you can forgo the sandbags.
If you've never tarped a roof before and are unsure how to do it or for your safety, you'll want to find a local roofing professional that offers 24/7 emergency roof repair services to take care of it for you.
4. Avoiding Any Unnecessary DIY Repairs
While this may seem counterintuitive, it's not recommended to start filling any cracks or small holes. It's also not recommended to replace any missing shingles unless you're positive there's no functional damage.
If you aren't experienced with roof work, you run the risk of using the wrong roofing materials and causing more damage. Tampering with your roof can also cause confusion for the insurance adjuster, which may lead to them denying your insurance claim.
5. Getting in Touch With Your Insurance Company
Insurance claims can take a while to process, so you'll want to file your claim as soon as you can. However, you'll want to clarify a few things first —
The terms of your current policy

What type of payout you can expect from your policy

Which claims form do you need to fill out, what to include, and where to submit it
6. Scheduling a Professional Roof Inspection
The most critical thing you can do when you're in need of an emergency roof repair is find a reliable roofing company that will come out and perform a thorough inspection right away so they can:
Properly assess the damage and determine the best solution

Write a detailed report of their findings (which you can submit to your insurance company)

Provide you with a written estimate for the work

Provide you with insurance claim assistance
A trustworthy roofer will do everything in their power to help you get your payout, including meeting with the insurance adjuster to ensure they understand the situation and don't make any mistakes. 
Rely on GreenTek for Emergency Roof Repairs
When you need an emergency roof repair, there's no time to waste. The best tip anyone can give you is to already have the number of a roofing company you can call on when the time comes. 
GreenTek Roofing & Solar specializes in storm damage restoration. We also offer special financing so you have a backup plan if your insurance fails you. Give us a call today to schedule your free roof inspection and to learn more about our residential roofing services!