Taking care of a home is a big responsibility. And for many homeowners, taking ownership of your space means tackling any challenges that you might face head-on, often on your own. For homeowners who are passionate about DIY projects, this might also include roof repairs.
If you're considering taking on a DIY roof repair, you likely have many questions, including:
Can I ACTUALLY repair my roof on my own?

What jobs are better left to the professionals?

Do I have the right tools?
These are all great questions to be asking. And luckily, we have the answers you need! Today, we'll be talking about the simple roof repairs that you can make yourself in order to save time and money. Whether you are a DIY newbie or a seasoned home improvement pro, you'll find all of the answers that you need below!
Signs You Need a Roof Repair
While some things, like a leak, can make it obvious that your roof isn't functioning properly, other times, a damaged roof can be much more difficult to pin down. And for those of us who aren't roofing experts, it can be particularly hard to identify.
Here are some of the top signs that your roof may be in need of repair:
Damaged Shingles –

Shingles can become damaged in a variety of different ways. Impact damage from hail or falling branches is often the cause, but old age or moisture can be just as damaging. If you notice that a few of your shingles have cracks, dents, or are curling at the edges, you may need to replace them in order to avoid ice damage.

Missing Shingles –

High winds and storms can occasionally cause shingles to detach from the roof and blow away. Even this amount of exposure can damage your roof deck and the structure of your home.

Rusting Flashing –

Roof flashing is designed to create a watertight seal in areas where your roof is the most vulnerable. As it is made out of metal, it is not unusual for flashing to develop rust and corrosion over time. However, this defeats the purpose of the flashing and should be replaced as soon as possible.

Roof Leaks –

While it may be obvious, a roof leak is a clear sign that your roof needs some extra TLC. A one-off roof leak may be able to be fixed with a simple repair, but a chronically leaky roof may require more extensive help that should be left to a professional.
DIY Roof Repairs Pros and Cons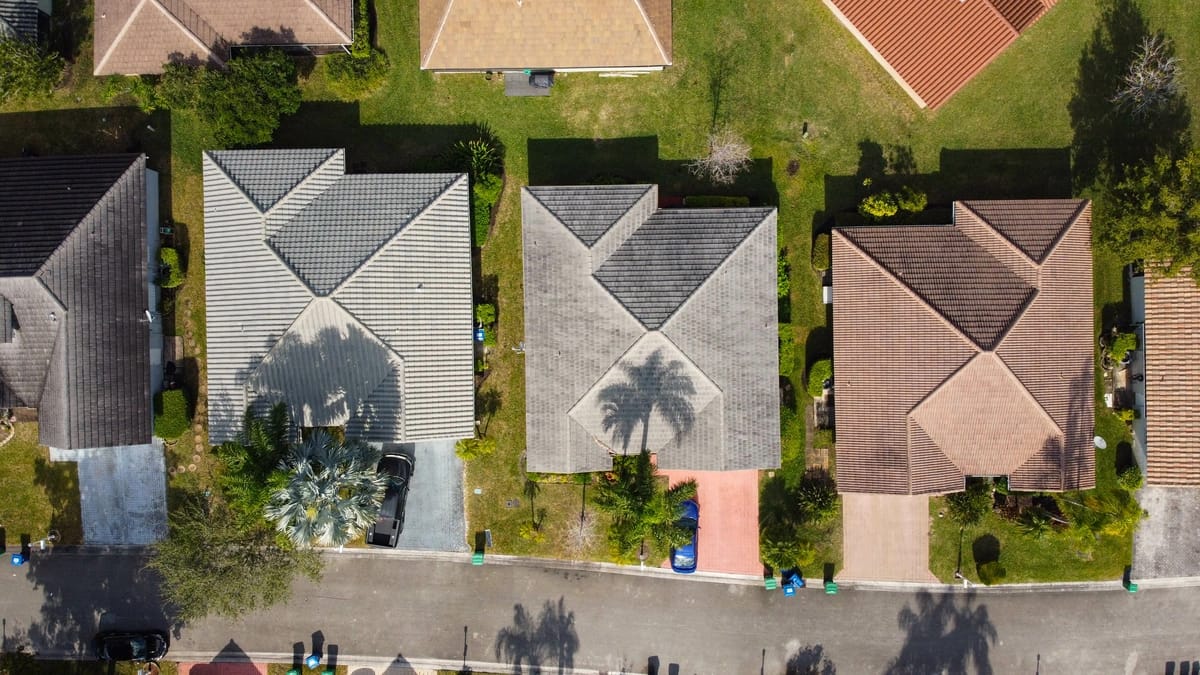 When it comes to tackling a roof repair on your own, there are lots of things to consider. Here are some of the pros and cons to keep in mind.
✅ Pros:
A DIY roof repair will typically save you money, as you will not have to pay for labor costs.

Repairing your own roof will help you develop important skills.

A DIY job allows you to get acquainted with your roofing system, which can help you to identify problems faster in the future.
❌ Cons:
While there are certain repairs that you can make on your own, hiring professional roofers allows you to be confident that the job is being completed correctly.

When you are on your own, mistakes can be costly. Improperly installed shingles can end up creating problems further down the road.

Roofing often requires specialized tools that you may need to purchase if you don't already have them.
5 DIY Roof Repair Tips
Ready to start taking care of your roof? Here are 5 tips to get you started off on the right foot!
1) Get the Right Tools
Roofing often requires specific tools that the average homeowner might not have readily on hand. In order to ensure that the job is done right, you'll want to make sure that you have:
Safety goggles

Work gloves

Safety harness

Pry bar

Air compressor

Roofing nails

Asphalt shingles

Roofing nail guns

Roofing hammer

Roofing blade

Tarp

Extension ladder

Magnetic sweeper
2) Safety First
All roofing projects come with inherent risks. After all, working at a great height means that you can be severely injured if you fall.
It is important to take safety precautions before beginning your roofing job. This means investing in proper safety equipment, such as a roofing harness. This is an area that many homeowners skimp on, but we do not recommend it. After all, it's no use saving money with your DIY roof repairs if you end up having to pay an expensive hospital bill.
Additionally, we always recommend that you tackle your roofing project with a buddy to help you in case something goes wrong.
3) Replacing Shingles
Asphalt shingle roofs are by far the most popular roofing material on the market. Not only are they the most affordable, but they are also the easiest to install. This makes them a great choice for homeowners who are getting started on DIY projects.
When you only need to replace a few shingles, you can easily do this on your own. You'll want to start by using a pry bar to gently remove the existing damaged shingle. You can then place the new shingle into the new spot and nail it down with a roofing nailer. You'll want to finish by applying roofing adhesive to the shingle in order to make sure that it is secure.
4) Replacing Flashing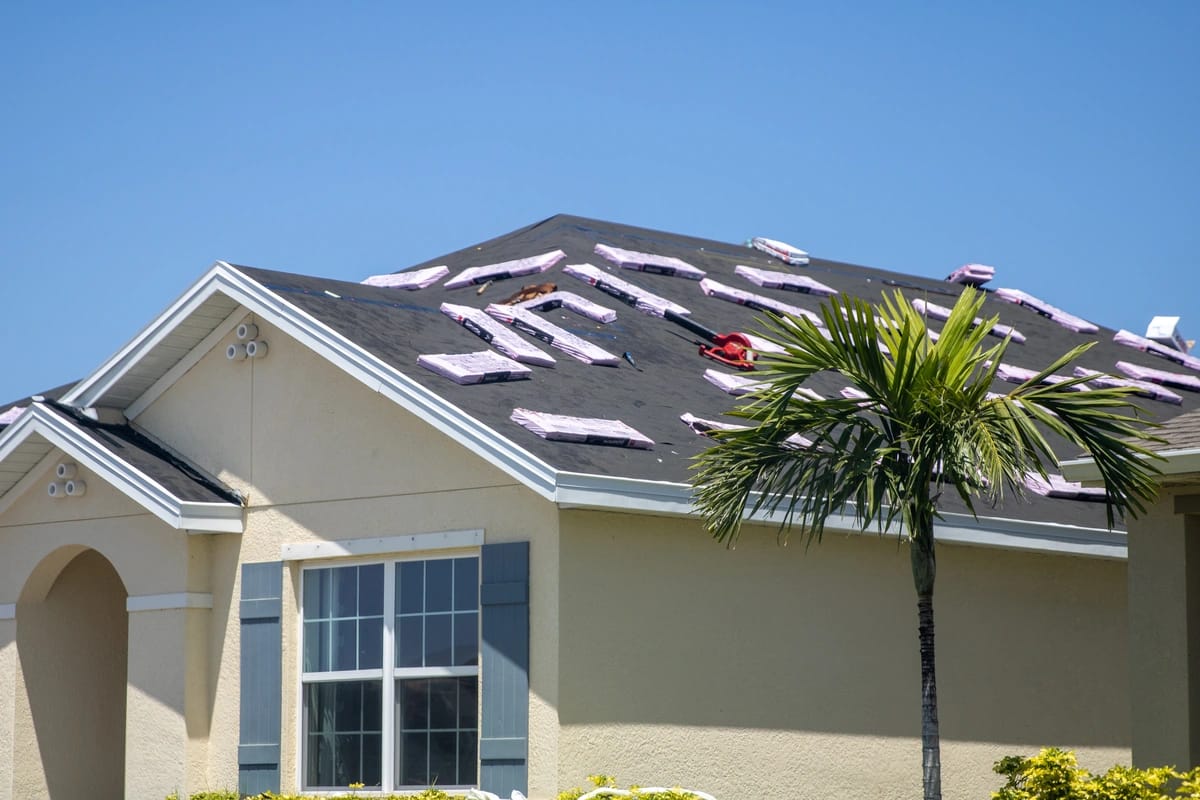 As we mentioned up above, it's important to make sure that your flashing is in good condition in order to make sure that your home is leak free!
Flashing repair can be fairly intensive but is doable. However, a full flashing replacement is better left to the pros!
Strengthen your existing flashing by using masonry caulk to seal around the edges of the flashing and your chimney. Cap and step flashing can be resealed with urethane roofing cement, as well.
5) Roof Leak Repairs
When a roof leak springs up, you'll likely want to take care of it as soon as possible. This makes it a great option for a DIY project.
You'll want to start by locating the source of the leak. This can be trickier than you think. The easiest way is to examine the roof directly above where you found the leak. You'll want to look for damaged or missing shingles. If this isn't working, try spraying different areas of your roof with a hose. This can help you find where the water is going. Replacing the shingles or adding bits of caulk to these areas may be enough to help you stop the problem.
Get the Help You Need
When roofing problems are large or require more intensive work, it is always best to hire a trusted roofing contractor. With years of experience behind them, they can more accurately help you pinpoint the source of your problem and repair it accordingly. At Greentek Roofing, we are experts in a variety of roofing materials and can help you find a solution that works for your life. Contact us today to receive your free roofing estimate!