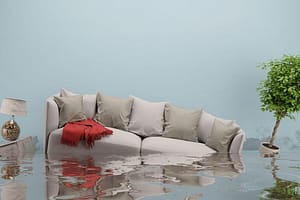 Roof repairs could be needed if you don't know how prevent water damage. In order to avoid water damage, you should learn what could cause it. Pebblestone Construction in partnership with Greentek Roofing and Solar will tell you about the noticeable reasons for water damage that you can see easily. There are some unseen water damage culprits that will take a more thorough inspection. A good understanding these vulnerabilities will supply you with the knowledge you need to prevent water damage. There are also day to day maintenance suggestions that will keep your home in good shape and protect its worth. While a few of the causes for damage are manageable and can be avoided if you pay attention, others can not be anticipated and therefore can not be avoided.
Drains and Gutters
Clogged up gutters will push rainwater under shingles, or will trigger water to travel down the walls internally. An absence of drains can cause an overflow. Rain gutters should run off far enough away from structural walls. If they don't, then water will collect, resulting in damage to your walls. This compromises the structural integrity of your home.
Leaking Roofs
Old roofing materials can expose the roof deck to leaks and damage specifically around chimneys and exhaust fans. Old shingles will curl and break, allowing moisture so seep in. Cracked chimney caps allow water into interior locations of the chimney. Flat roof drains pipes can block and hold water on the roof, increasing the dangers of a leak and a possible collapse of the whole roof under the weight of the water.
Doors and Windows
Unprofessionally installed doors and windows will permit water to penetrate into the wall. Damaged seals around windows or doors can trigger windblown moisture penetration. Inspect your doors and windows completely especially during damp seasons.
Water after a storm
Rain water will collect along the structures or beneath the flooring throughout the Florida hurricane season unless directed away by a proper drain. It is very hard to manage damage brought on by water but it is possible to minimize its impacts.
Call Us For Roof Repairs
Pebblestone Construction in partnership with Greentek Roofing and Solar provides quality roof repairs and replacements. In most cases, your home owner's insurance will cover these types of repairs. Call us today at (877) 389-0632 and setup an inspection with one of our valued team. If you're not in a hurry, you can always use our contact form.