The time will come when you have to replace your old roof. Being in the Sunshine State, you'll want to make sure you choose the right roofing materials for your new roof. This is important as your new roofing materials will directly impact your home's ability to maintain comfortable indoor temperatures as well as protect your home during everyday and severe weather events.
Below we're going to cover the five best roof shingles for Florida homeowners, along with their pros and cons. Keep reading to learn more!
1. Asphalt Shingles
Whether you're on a budget or not, you really can't go wrong with asphalt shingles. They're the most common type of roofing material you can find, which is good because that means they're widely available. 
Generally speaking, asphalt shingles are made using a combination of raw materials, such as asphalt, fiberglass, and sometimes composite materials. They also come in a very wide range of colors that will match any type of color scheme you have in mind for your home. Some asphalt shingles even mimic other types of more expensive roofing materials.
There are also three types of asphalt shingles you can choose from:
3-tab shingles:

3-tab shingles are named after their design, which is essentially three tabs per shingle strip. 3-tab shingles are made to lay flat on your roof to mimic the look of wooden shakes. They're also the most affordable.

Architectural shingles:

Architectural shingles (also referred to as dimensional shingles) are designed to give your roof's appearance more depth. These shingles are installed in a layered pattern, which also imitates the appearance of wooden shingles.

Luxury shingles:

Also referred to as designer or premium shingles, luxury shingles are designed to look like slate tiles. These shingles are larger than the other types of asphalt shingles and they're much more durable (as well as costly).
✅Pros
They're affordable

Widely available

Plenty of colors to choose from

Low maintenance

Recyclable
❌Cons
They have a shorter lifespan than other roofing shingles (20-30 years)

Darker colors will typically fade with UV exposure

3-tab shingles are less durable as they're more prone to wind damage
2. Metal Shingles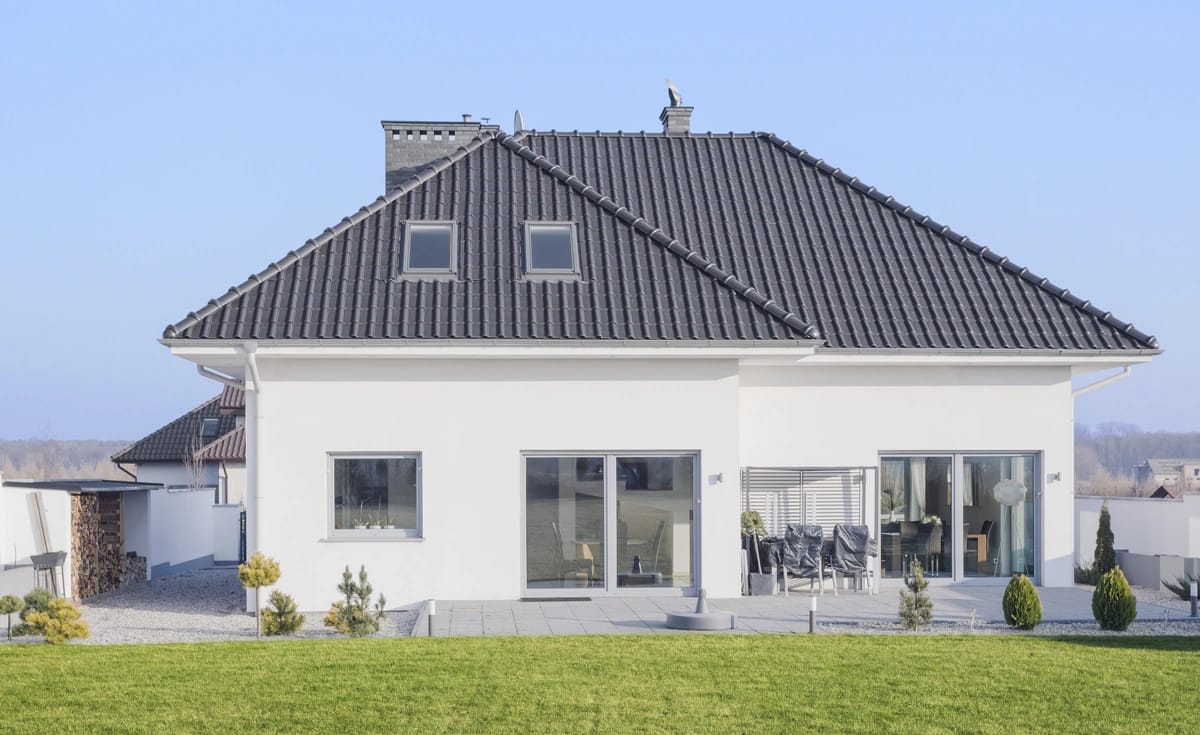 Metal roofing has become a very popular choice among homeowners throughout the United States. Metal roofing materials can be installed as shingles or panels, similar to tile shingles, depending on your preference. They're also designed to mimic the appearance of asphalt shingles. They can also be coated in a variety of UV-safe colors, which means they can match any aesthetic.
Metal roofing is also known for its energy efficiency as it reflects the sun's harsh rays with ease keeping your indoor temperatures nice and cool.
There are several types of metals you can choose from for your roofing shingles as well:
Steel

Tin

Aluminum

Copper

Zinc

Steel amalgam
✅Pros
Long lifespan (70 to 100 years or more, depending on the type of metal)

Durable and low-maintenance

Lightweight

Energy efficient

Almost 100% recyclable
❌Cons
Typically require a soundproofing layer

Can wrinkle or warp if installed incorrectly

Require specialized labor for installation, which is more costly
3. Clay Tile Shingles
Clay tiles are arguably the most suitable roofing material for Florida homes as they naturally do an excellent job of regulating indoor temperatures. They're also naturally moisture and humidity-resistant, which is part of what allows them to last for so long. It also doesn't hurt that they easily boost curb appeal due to their natural beauty.
While these tiles are incredibly durable, they can leave you at a disadvantage when it comes to impact damage during storm season.
There are several types of clay shingles — ranging in color — that homeowners can choose from as well:
Spanish

French

Mission

Scania

Flat
✅Pros
They increase home value

Can last for over 100 years

Natural and sustainable materials

Low maintenance 

Energy efficient

Naturally fire resistant
❌Cons
Vulnerable to impact damage from falling debris

They typically require extra structural support as they're heavier than other materials

Require specialized labor, making installation more expensive
4. Concrete Tile Shingles
Concrete tiles are very similar to clay tiles in their makeup and performance. Of course, they're made from concrete cement rather than natural clay, which means they tend to be associated with efflorescence. This tends to affect their overall aesthetic.
✅Pros
Durable and long-lasting

Cost-effective

Sustainable and customizable 

Naturally fire resistant
❌Cons 
Susceptible to impact damage

They require more structural support as they're very heavy

They naturally absorb more water, which means they require more maintenance and have poor weather resistance
5. Solar Panels and Shingles
Solar roofing products make for some of the best shingles for Florida homes simply because they provide you with the opportunity to do something with all that sunshine. When you opt for solar roof shingles, you'll have the advantage of absorbing all the sun's UV rays and converting them to energy, which equates to immense energy savings and eco-friendliness.
You can choose between the large solar panels or shingles, both of which come with distinct pros and cons. However, solar shingles are becoming more and more popular as they mimic the look of asphalt roofing shingles and can be installed in isolated areas to blend in better.
✅Pros
Big energy savings — including tax credits and rebates

Eco-friendly as they reduce your carbon footprint

Long lasting (both types will last between 25 and 30 years)

Sleek-looking and weather-resistant 
❌Cons
While they're pretty long-lasting, energy efficiency rates tend to start dropping by the 10th year

Solar shingles aren't as readily available as solar panels

They're associated with higher upfront costs

They don't work with every type of roofing system
When it comes to figuring out which are the best roofing shingles for Florida and your home, the first thing you want to do is consider your individual needs, preferences, and budget. Then, you'll want to get in touch with your local and trustworthy roofing contractor to discuss your options.
GreenTek Roofing & Solar can easily help you make the right decision for the best shingles for your home. Visit us today for a free estimate, or give us a call to learn more about our roofing services!